Copper Lace
Having researched pioneering women within my family in colonial Australia, I came to learn that these women arrived as free settlers migrating from Ireland and spent much of their lives working in Regional Australia.
I highlight my reflections on the early women settlers and integrate this with my continuing interpretations of Lace making and the embroidery crafts, by translating them into a complex and hand crafted unique art piece, utilising Copper.
STRAIGHT LACED COLLAR (2015)
My first consideration for my art piece is that Lace would have been considered a prized commodity in colonial life, a contradiction to the daily hardships but nonetheless an emblem of wealth and success.
Women (as wives) were perhaps in charge of keeping up standards in the family, providing respectability. A fragile lace collar worn for Sunday best shows a willingness to invest an extra effort keeping it clean and in good order in what would have been difficult circumstances.
It may not have necessarily been a choice for women to retain this show of respectability as washing and care in house work would have always been considered a women's role and the wearing of a luxury lace collar rigidly and visibly forces a woman into the idea of what a respectable women should look like in a harsh colonial life. 'Straight-laced'
STRAIGHT LACED COLLAR (2015) DETAIL
Materials: Hand crafted Copper Shim
Dimensions 40 x 35 x 28 (cm)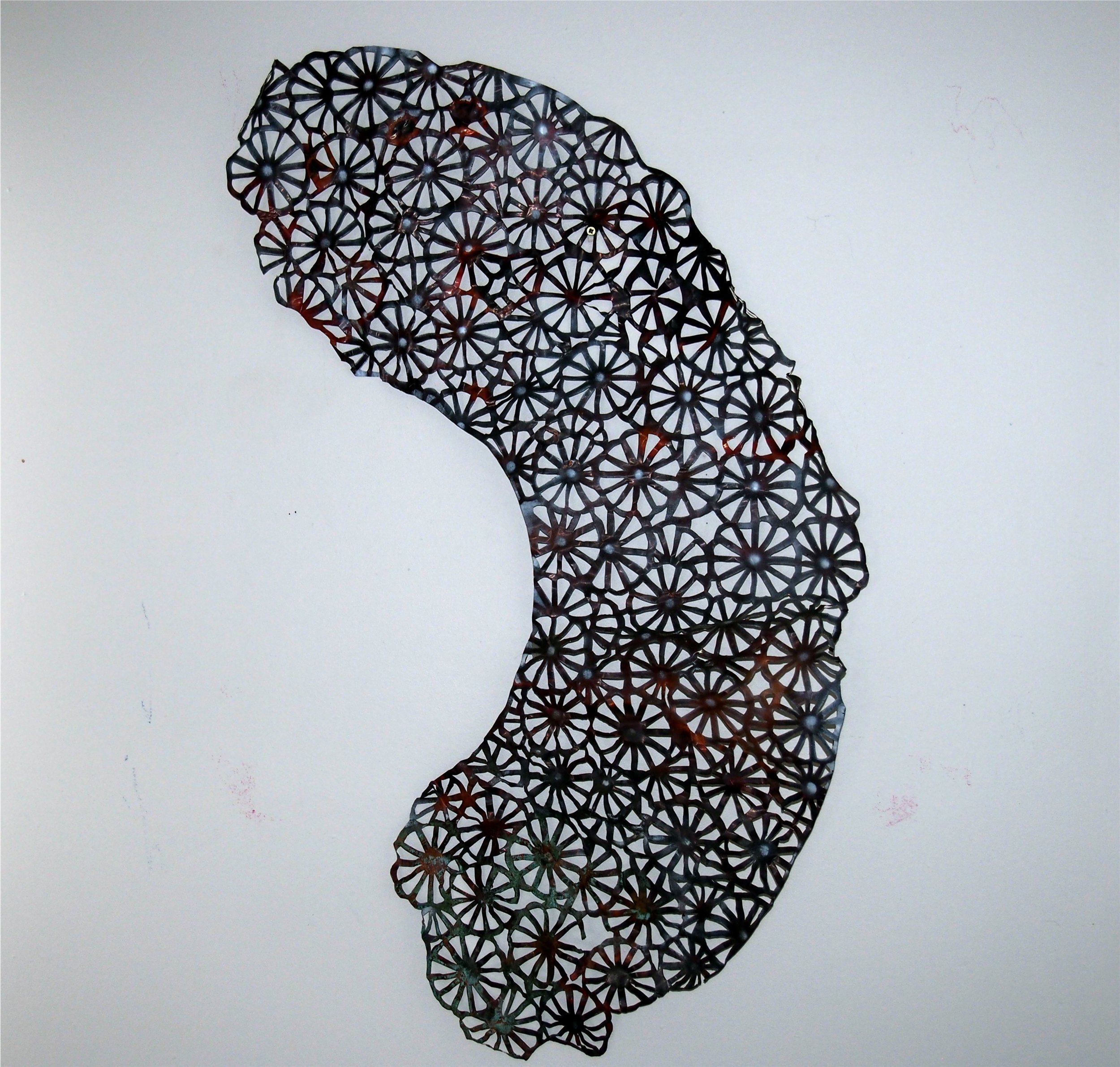 Materials: Hand Cut Copper
Dimensions 95 x 55 (cm)